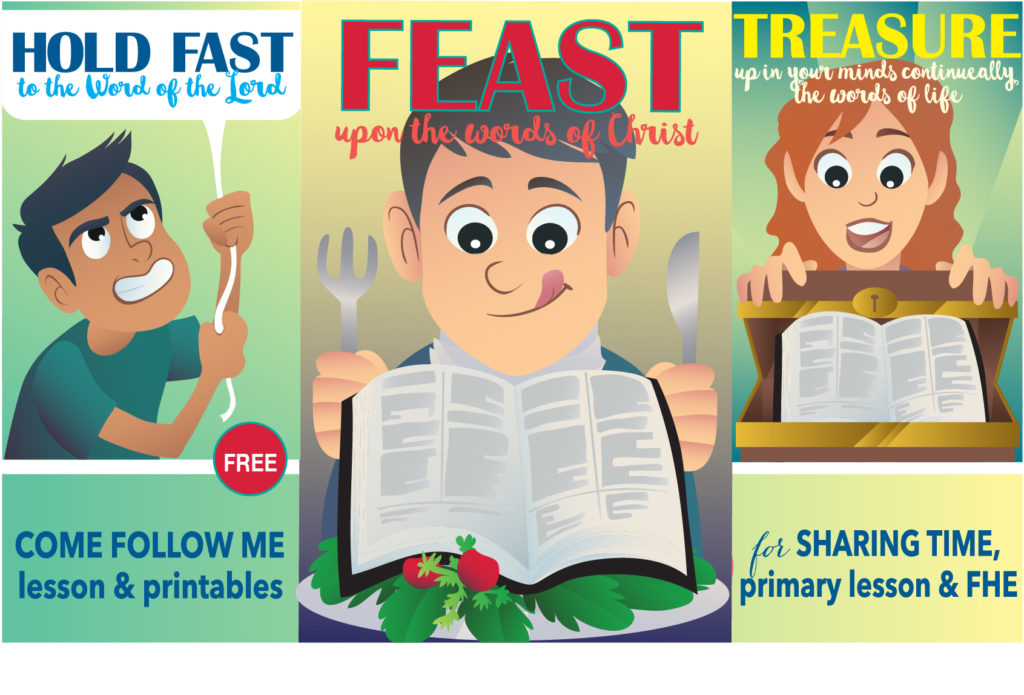 March 2 – 2 Nephi 31 -33
I Can Feast Upon the Words of Christ
INSTANT DOWNLOAD LESSON KIT
SUGARDOODLE is excited to be teaming up with GOOD INSPIRATION to bring you Come Follow Me lesson kits.
We are excited to once again be helping leaders, teachers, and parents by shining a light on good ideas and information. 
WHAT WE LOVE ABOUT THIS KIT. . .
We really love the fresh and unique ideas that we put into this lesson.  With its bright and fun printables, it will be hard for your audience to forget the doctrine. The boy pictured "feasting" on his scriptures, is just a sticky idea and is hard to forget!
Happy to share this kit with you…feel free to multiply the JOY by sharing it with family, friends, and other teachers and leaders.
COME FOLLOW HIM, WITH US!
The Girls at Sugardoodle and Good Inspiration