We've made it easy for you to find the cutest Father's Day cards and gift tags They're right here–free and available for instant download. It doesn't get any easier than that! Tuck them in with gifts, or gift them outright with a special message from YOU inside. We've created a variety of designs to share with you. Use them this year–and in the years to come.
FREE Father's Day Cards
These Father's Day cards are perfect for children of all ages to give to dads. They're even fun for grownups to give. Just click the image below to access the printable cards and tags. You'll find a TON of designs to choose from.
Instant Download Rules
ALL designs are available for instant download. Print what you want now, save the rest for next year. Know others who need cards too? Please share using the social media buttons below the article, or copy the URL of this post and email it to a friend. We're happy to share and have you share too. Please note that our images are for personal and church use only. They're copyrighted and not for commercial use.
Simple Gift Ideas for Father's Day
Sometimes the smallest, most simple gifts are the best. Your free cards and tags would look great with the following items:
a Big Hunk candy bar
a bag of "pop"corn
a can of Dad's rootbeer soda "pop"
a bag of jerky
a new tie
a funny pair of socks
a handmade item
a gift card
a homemade treat
a handmade coupon promising to do a chore
Save for Next Father's Day Too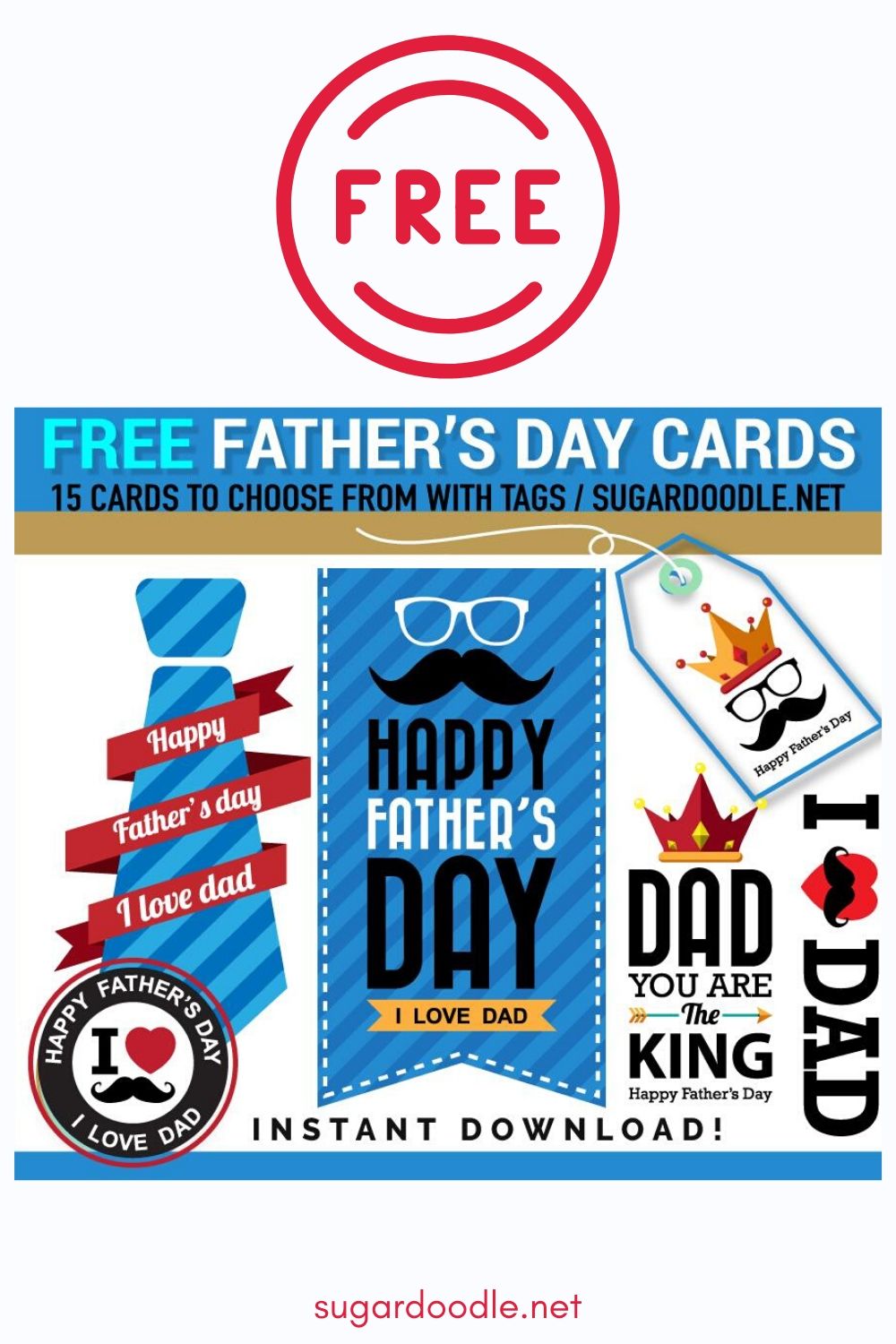 Happy Father's Day to everyone! How will you celebrate Father's Day this year?