We all have times when we are down. But sometimes things are more rough than usual. Stuff happens and we need the support of others. Are you the one to uplift another? There are a variety of ways to show kindness to someone in need. Oftentimes, we add cookies or comfort food, along with a kind note.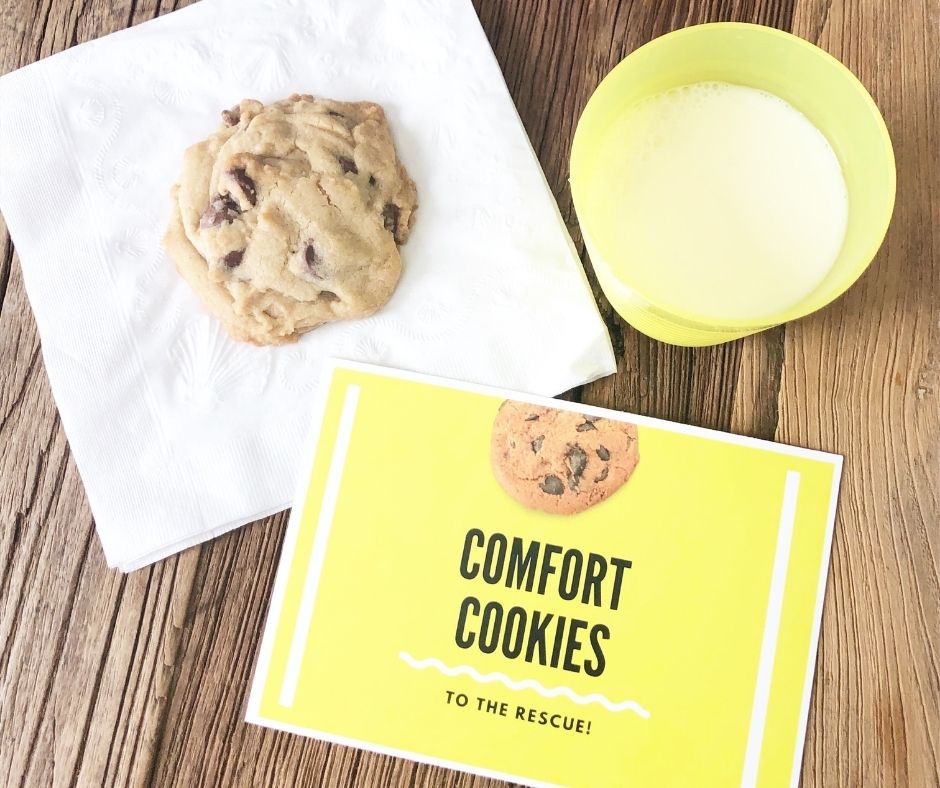 While we don't really need to take anything to visit someone who could use some cheer, somehow it seems to help the visit go a little better. Often, a gift or small treat provides an "excuse" to visit.
A couple of youth in our neighborhood, who have spent years training for their senior year of high-school football, were recently injured and are out for the rest of the season. They're bummed; we're all bummed. I have a son who is the same age, and we both want to take a treat over to show we care and that we're aware this is a rough time for them.
With this cute, printable card, you can write a personal note on the back, which is really the most important part–a few words of kindness.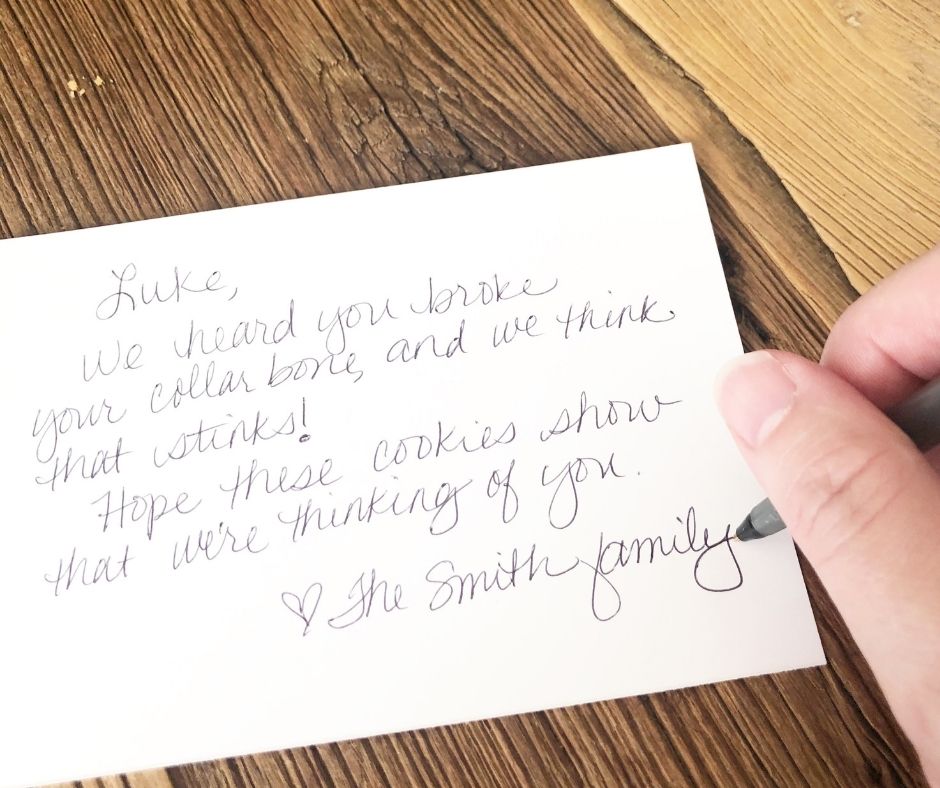 And just in case you need a great cookie recipe, here's one that is sure to be a hit. Jessica at Butter with a Slice of Bread shares the best recipes! Enjoy looking around on her site.
As I write this, it's pumpkin season! These cookies are moist, fail-proof, and absolutely delicious. Bake and enjoy!
Note: Particularly during covid, some recipients may appreciate receiving store-bought cookies. I'm a bit of a cookie snob and would much rather have home-baked goodies, but decide what's best for the person you're serving.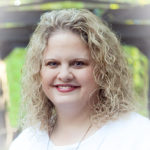 Kerry Smith is a former editor and writer for the Ensign magazine. She enjoys sharing home-centered learning ideas at mrsladywordsmith.com and Utah events and resources at utahfamilyfunstuff.com. Mom to two awesome boys and wife to one amazing husband, Kerry is so excited to be part of the Sugardoodle team.
Save This Post
Keep this for future use, and when you pin it or share it with our social media share buttons below, we can share with others and inspire someone to do a small act of kindness.
And find other effective ministering printables here. They're also free, so help yourself.